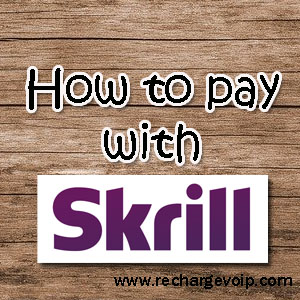 Online shopping websites have expanded a large number of payment options for customers in recent years. The type of payment that has become so popular is e-wallets. Individuals can upload money to their e-wallet and then distribute it around different websites as they see fit. One of the biggest digital wallet companies that support betting transactions is Skrill. All major online shopping sites  have a business relationship with the company and allow transactions through their payment gateway.
Skrill (originally formed as Moneybookers) was launched in 2002. Founded in the UK, it has provided competition to the leading e-wallet providers Paypal and Neteller, and quickly gained market share. In 2007, the company was sold out, and with its new owners continued to grow rapidly as a private company. By the end of 2011, the business brand had changed from Moneybookers to Skrill, and in 2013 CVC Capital Partners acquired a controlling stake in the company with € 600 million. Throughout 2015, there have been ongoing talks about a merger between Skrill and Neteller market competitor, which will enable the newly formed company to compete with market leader Paypal – however as expected with such a big deal, it takes time.
how does Skrill work?
Customers open a Skrill account for free, and after registering and following the verification process (one of the few negatives as discussed later), funds can be loaded either by bank transfer or credit / debit cards. When a customer accesses his  account and chooses Skrill as his deposit method, he will be asked to enter his login details and the funds can be transferred automatically. Really simple too.
There are a number of advantages (and some drawbacks) to using Skrill:
Advantages
Convenience – Very use ful for bettors,  who use multiple betting offices but only have limited financial resources, the logistics of moving money around different accounts can be difficult. Withdrawal times when using debit cards can vary from 1-5 business days, and are far from ideal. Moreover, a wide range of wager transactions on the bank account can become confusing and not look pretty. Skrill eliminate these issues. Withdrawal times for betting accounts vary by company, but they are usually within 24 hours and sometimes instantly, allowing customers to reallocate their money around different accounts. Also, with funds remaining in the e-wallet, there are no continuous transactions that appear in a single bank statement, as the only deposits are to and from Skrill. This makes tracking money, profits and losses much easier.
Security – Skrill takes security very seriously and customers can rest safely knowing that all of their money and details are well taken care of. The information Skrill sends is encrypted to the highest standards of Payment Card Industry Data Security (PCI-DSS Level 1) standards. Skrill was also the UK's first licensed online financial source and authorized by the Financial Conduct Authority (FCA). Major companies like Skype trust Skrill, so if Skrill is associated with a website can trust this company.
Anonymity – This also useful for bettor,  In some countries, online betting is illegal or excessively taxing. Some governments even have bank restrictions to prevent betting transactions, and in many cases using Skrill can provide a solution to these problems. In the vast majority of countries, Skrill is not blocked, so bets can upload their money to their Skrill account and then to bookmakers, without any evidence of any betting transactions.
Negatives
Account Freeze – There were a number of complaints about Skrill's policy of suddenly freezing accounts. Regarding account verification, customer services have been accused of being too slow to respond to any account holder's inquiries, and this may be frustrating for those users who need to access their money quickly, either to withdraw back to their bank, or to deposit in the bet an account to place a bet .
Fees – Unfortunately, there are fees when customers ultimately want to send their money to their bank account. However, these fees are fairly reasonable and most bettors are happy to pay fees so that they can transfer their money safely, efficiently and quickly.
It remains to be seen how the merger between Skrill and Neteller affects operations, but for the time being, they both serve a large number of bookmakers independently and successfully.